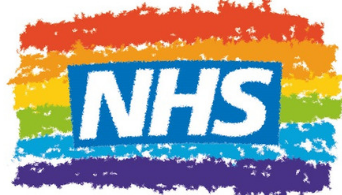 St Andrews House Medical Centre
2 Waterloo Road, Stalybridge, SK15 2AU
Current time is 12:44 - We're open

Telephone: 0161 338 3181
Out of Hours: 0161 336 5958
Appointments
Adjustments to the information below due to COVID 19 can be found by reading the section "News"
All surgeries are by appointment only and can be booked as far in advance as is available on the system.
Normal routine appointments are 15 minutes long, if you think your appointment may take longer than this  please book a double appointment.
Please help our staff to get you to see the right person at the right time.  This will mean our staff will ask you the reason for booking an appointment.  They have been trained to do this and navigate you to the right person as quickly as possible.
Appointment slots can sometime be taken up by patients who have conditions that will get better on their own and are not serious.  These can be managed by the pharmacist or by finding information on NHS Choices Website.
Same Day Appointments
Same day appointments are for one illness only.
We will never turn away someone who deems they need to see a doctor urgently. For urgent appointments you may have to explain a little of your problem to the reception team to allow them to assess the extent of the emergency the team
Same day appointments are not for repeat prescriptions, fitness for work certificates or for signing forms.
Telephone Appointments
Sometime a doctor will request you make a telephone consultation appointment regarding test results. Please contact the surgery the morning you wish to speak to the doctor and leave you details with the reception team.  We cannot be specific about the time the doctor will call you back so if there is a time that you are not available to take a call please inform the admin staff.
Telephone Advice
All doctors are available to give telephone advice usually after their morning surgery or before the afternoon surgery we cannot be specific about the exact time the Dr will call, let the staff know if there is a time of the day that you are not able to take a call so that they can make a note of this. Patients are advised to telephone before 11:00 to arrange this.
Chaperones
All patients are entitled to have a chaperone present for any consultation. Please request this at the time of booking or speak to your GP.
Practice Nurses
In a number of cases it might be worth considering an appointment with a practice nurse rather than a doctor. Practice nurses are qualified to deal with many conditions and you may be seen more quickly.
Cancellations
If you cannot attend an appointment for any reason please inform us as soon as possible in order for us to give the slot to someone else.
Primary Care Improved Access 
St Andrews House provides extended access where you are able to book an appointment between 7.30am and 6.30pm Monday to Friday